Gettysburg College
Event Types Welcomed
Adult Social Events

Corporate Social Events

Expo/Competitions

Professional Meeting / Training / Conference / Retreats

Youth Retreat/Camps
About
Join Gettysburg College's community of passionate achievers – on a campus where history and innovation intersect to shape the future.
Gettysburg College is located conveniently in the heart of historic Gettysburg, PA and is an exceptional location for hosting company retreats, conference programs, or meetings. The campus contains the historical and iconic setting that witnessed integral parts of our history, such as the Battle of Gettysburg and Lincoln's Gettysburg Address.
However, we are more than a Civil War college.
Gettysburg College boasts a full range of services that work to make planning an event at the venue both simple and affordable. Gettysburg College also provides all-inclusive services for your event, including meals and housing arrangements for visitors. With over 60 meeting facilities, open green spaces, intuitive technology and multimedia systems, the venue ensures it can prime any event planned at the venue for success.
While Gettysburg College is most well-known for its relevance to American history and its charm, the surrounding area is filled with things to keep visitors occupied. The venue is close to major shopping and restaurant areas in downtown Gettysburg, major transportation hubs, and not far from Philadelphia, Baltimore, and Washington, D.C. metro areas.
When trying to figure out the best event space to plan your retreat or conference, consider Gettysburg College. View the video above for more information on our spectacular conference centers.
Meeting & Event Spaces
Max Capacity: 1200 guests
Largest Classroom Style: 60
Largest Theatre Style: 1000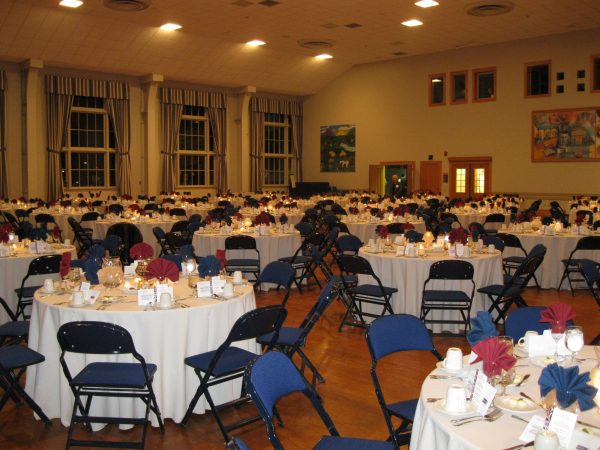 Ballroom
The Ballroom can seat 1,000 in chairs comfortably.It also has a 10x20 ft stage with a back loading dock. This room has also been used for proms, fundraisers and banquet events.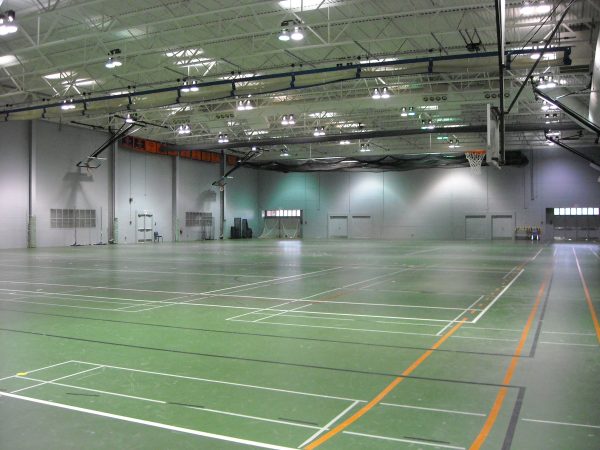 Hauser Field House
Multi-purpose flexible exhibit space available for your use. It would be a great venue for trade shows or even a huge yard sale.There is plenty of space available for your needs just contact our events coordinator and BOOK IT!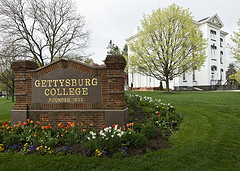 Meeting Facilities
The College has over 60 meeting facilities that range in capacities from 10-300 with both fixed and flexible seating.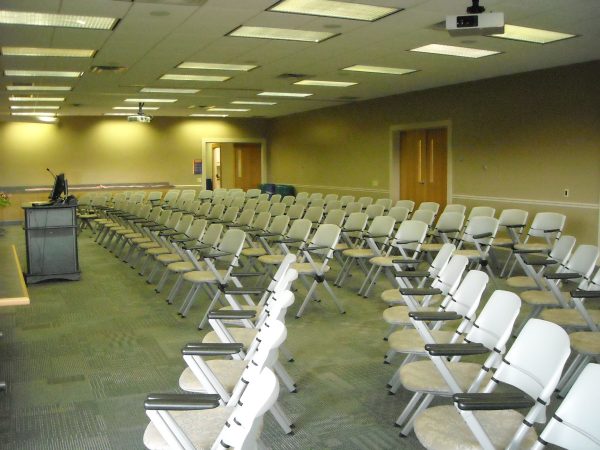 College Union Building 260
This is a multipurpose room used for lectures, luncheons, and receptions.
The Attic
This Unique venue is our campus night club.The Attic, Gettysburg's student-designed, student-run nightclub, is a great on-campus venue for concerts, DJ dance parties, formals, sports parties, and other special events. It has a bar setting with a stage and pool tables. The Attic hosts many events and can hold 450 people comfortably. Add fun to your conference and book an event in our night club.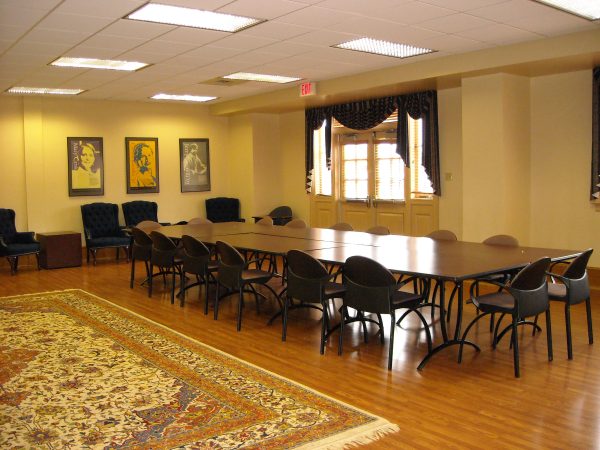 College Union Building 126
This multifunctional space can be used for seminars or panel discussions. With an executive atmosphere this space will bring your event to the next level.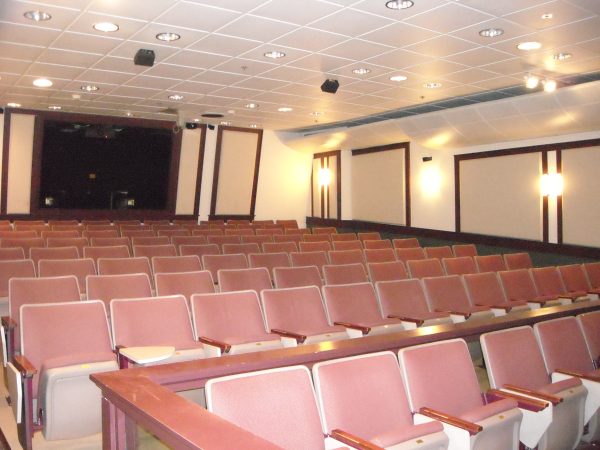 Joseph Theater
This theater is a comfortable place to hold lectures or general session meetings. It has 101 fixed tier seating and is handicap accessible.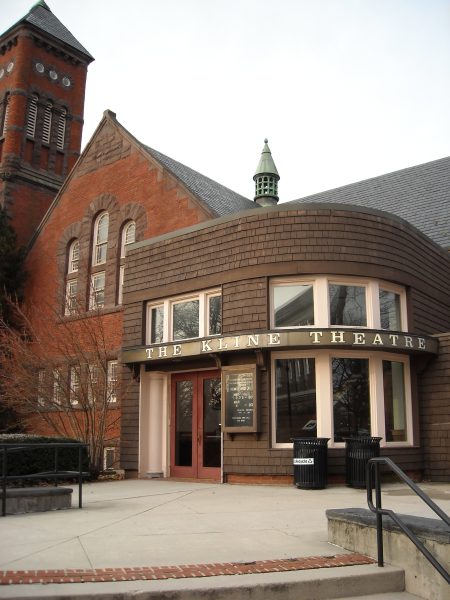 Kline Theater
This theater has been the setting for many plays and summer stock.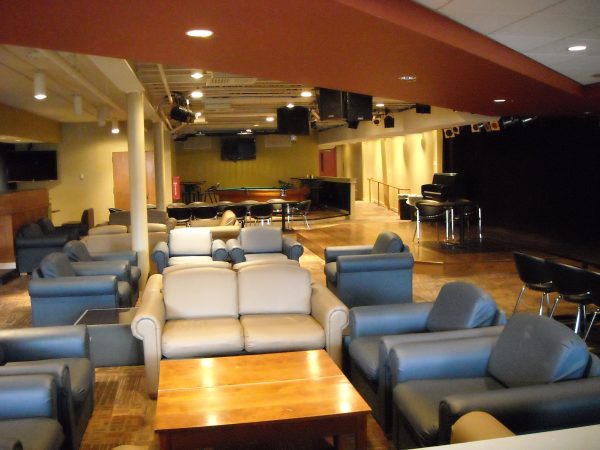 The Junction
The Junction is known as the campus living room to our students. Its relaxing atmosphere tends to accommodate a casual get together. This room has a 10x20 ft stage you can use for entertainment and also there is a pool table for relaxation.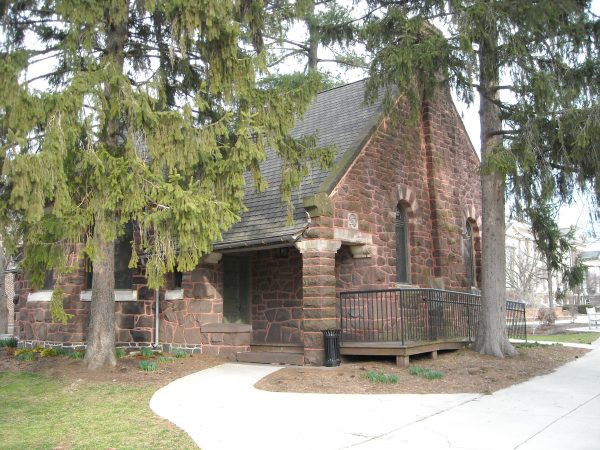 Glatfelter Lodge
This quaint little building will work well for your small retreat or private meetings.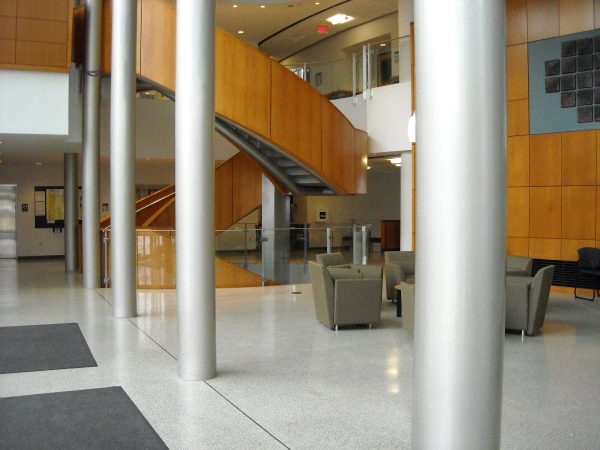 Science Center Lobby
This lobby is utilized for conference check-ins. It is also suitable for light food and beverage receptions.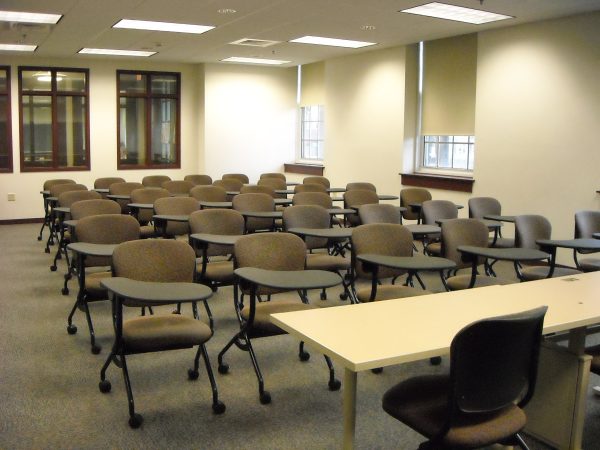 Breidenbaugh 209
This is a sample classroom that can be used for your break out sessions for your group.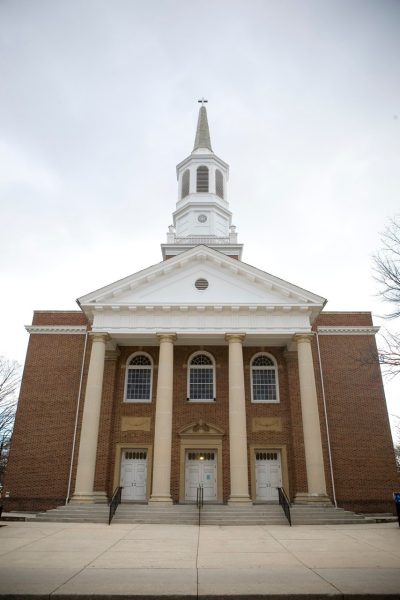 The Chapel
This venue has great acoustics for musical events. It has the ability to seat over a thousand people comfortably.
CUB 230
CUB 230 is just the right size for small meetings and lectures.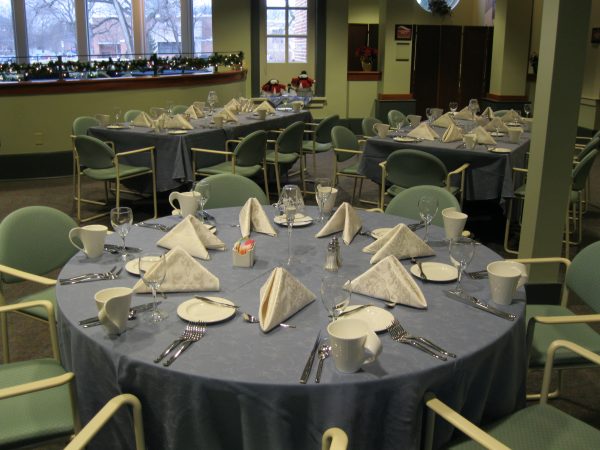 Specialty Dining
Specialty Dining is a private dining hall offering custom menus and a sophisticated atmosphere to foster a great networking luncheon, an awards dinning or a presentation brunch.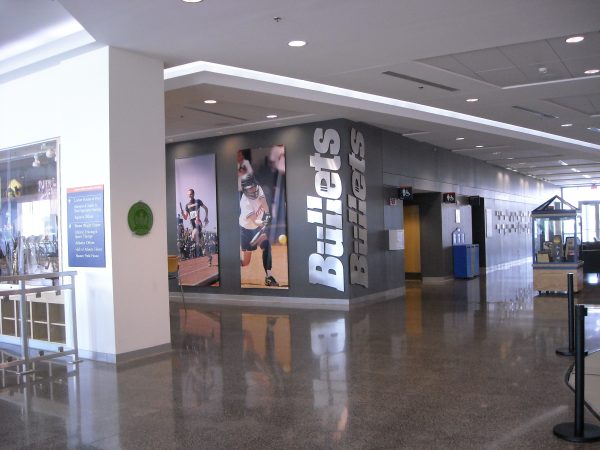 Bream Wright Hauser Athletic Complex
The Center is our state of the art fitness complex. Adjacent is Bream gym where many different sporting events are played. The college hosts many sport camps during the summer.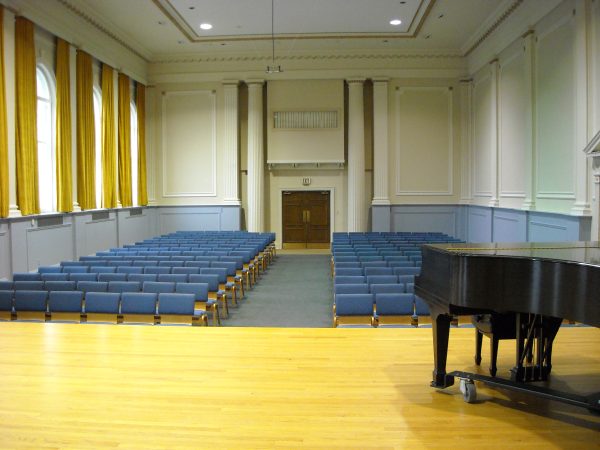 Schmucker Recital Hall
This space has a 16x25 foot stage with theater seating for 200 people. Concerts, recitals, and lectures have been given here. The formal and professional look will add to your event.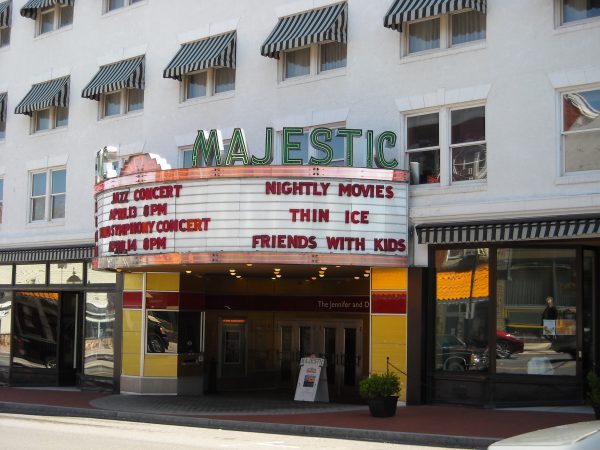 Majestic Theater
The Majestic Theater seats 816 and is one of the primary performance space at Gettysburg College.The Majestic opened in 1925 as a vaudeville and silent movie theater. In 2005, a $16 million restoration recreated the original Colonial Revival features of this historic landmark. A specious central lobby, suitable for chamber music performances, was added along with upgrades to bring the space into the age while keeping its historic charm. The space would make a perfect unique venue to host a lecture, reception or expo shows .
Food & Beverage Options
Dining Center
Gettysburg College's award-winning Dining Services is constantly working to provide delicious, nutritious meals at the Dining Center, the Dive – the snack bar that serves primarily healthy options, the Bullet Hole, a snack bar featuring a Gettysburg sports feel, the Commons Café for the coffee-lover, and our Specialty Dining room, home to the Catering Staff at Gettysburg College who offers excellent service, delicious, creative and customizable menus including buffets, served lunches and dinners, breaks, receptions, entrees, cold platters, salads, vegetarian entrees and full service breaks.

We are committed to using locally grown and process foods whenever possible including harvesting from our own on-site herb garden.

Nutrition and wellness are top priorities for Dining Services. Our menu standards include low-fat yogurts and cottage cheese, lean cuts of meat and bountiful salad bars. Vegetarian options are always available and we can accommodate almost any special dietary needs. The atmosphere in the dining center is brightly colored and well-let with large open windows and has options for seating for groups of 4-12 at a table. Dessert is always a hit with homemade baked items and frozen desserts including Hershey's hand-dipped ice cream.

Catering options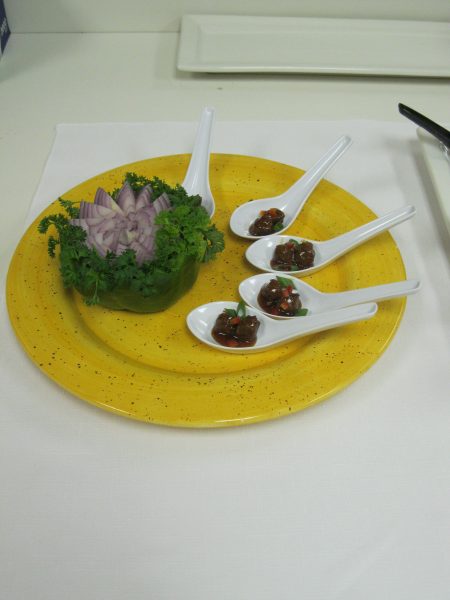 Catering Department
Gettysburg College's Department of Catering will help you in providing that extra touch that is needed for your special event. The Department of Catering can handle events from banquets to box lunches.. receptions to pizza parties. No event is too large or too small.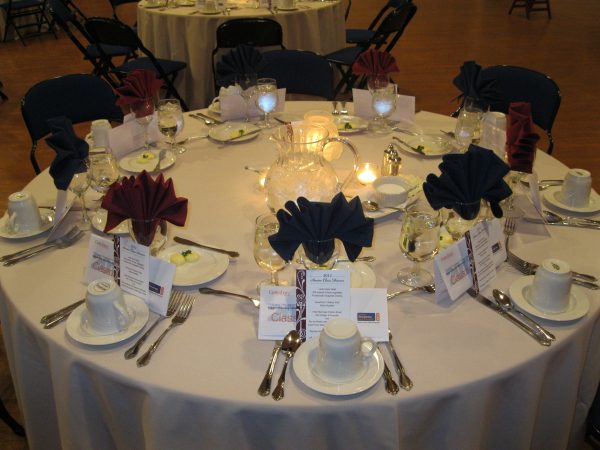 Formal Banquet
Catering Services provides complete table setup from china to linens.
Accommodations
Total Number of Overnight Guests: 1200
Number of Overnight Rooms: 600
Wi-Fi in Guest Rooms: Yes
Wi-Fi Guest Room Cost : Free
Overnight Room Attributes
Traditional Non Air-Conditioned
Traditional residence halls that have long hallways with rooms on either side and community restrooms. A great option to ensure a realistic college experience.
Traditional Air-Conditioned
These are either like the Traditional Non Air-Conditioned except with air-conditioning or are motel-like in concept with bedroom and private bath.
Apartment Style Air-Conditioned
One and two story units are available. All units have common areas, kitchens and private baths. Most sleep 4-6 people in two bedrooms.
Suite Style Air-Conditioned
The Quarry Suites are our newest residence halls. The suites are in 4 different buildings within a complex. They have all single or double rooms surrounding a common area, kitchenette and private bath. TV's with cable are in each common space.
Featured Amenities
Accessible Facilities

Air Conditioning

Bus

Business Center

Eco-Friendly

Fitness Center

Golf

In-House Catering

Laundry

Linens

Outdoor Space

Overnight Rooms

Paid Parking

Running Trails

Sports Facilities

Taxi

Theater Seating

WiFi
Venue Location + Transportation
Address
300 N Washington St,
Campus Box 2457,
Gettysburg, Pennsylvania 17325
Nearby International Airport
Nearby Cities
Baltimore – 54|Washington, DC – 78|Philadelphia – 118
Things to Know
Catering
Must Use In-house Catering: Yes

Cultural Catering Available: Yes
Technology
Technology is a vital part of any conference. Gettysburg College understands that and provides excellent support and a wide array of technology to bring your Gettysburg, PA event to the next level. Our 60+ classrooms are enhanced to fit a standardized model, which balances flexible, yet intuitive, multimedia systems. Rooms include either digital projector(s) or large screen TV(s), a technology podium with touch screen controls, laptop hookups and DVD players: some also include document cameras, Blu-ray players, or VCRs. Campus-wide Wi-Fi keeps your conference connected whether that be across campus or across the world.
Guest Wi-Fi: Free

Onsite Tech Support: Yes

Wi-Fi in meeting space: Yes

Equipment Available On-Site:

Projector Screen
Laptops
Microphones
Sound System
Custom Lighting
Venue Policies
Alcohol Consumption: Yes

Eco Friendly: Yes

ADA Accessible: Yes

Family Friendly: Yes
Services
Swimming Pool
Indoor pool with capacity of 75 is available for conference guests with advance notice.
Experiential Education
The Gettysburg College Office of Experiential Education offers Challenge Course workshops to both the campus community and to surrounding businesses and organizations.
Telecommunications
Telephone services are available for conferences. Voicemail, special features, long distance codes, and long telephone cords are available. Please contact the Conference & Event Services Department for prices.
Transportation
Gettysburg College Transportation Services offers a shuttle service from Baltimore-Washington International Airport. Set shuttle times are available, please call the Transportation Office for current rates. Transportation Services also has vehicle rental services available to conference groups as a whole. These vehicles include a 29 passenger bus, 11 passenger vans, mini-vans, and sedans. Costs vary depending on times, locations, and driver availability.
We Connect Unique People With Unique Spaces
At Unique Venues we believe that at the core of being unique is inherent inclusivity. We celebrate the notion that people gather for different reasons and that audiences are filled with humans of every race, gender expression, spiritual belief, sexual orientation, age, political leaning, and more.
All planners who inform us of a booking at one of our venues will be eligible for our monthly drawing for a $25 Amazon Gift Card. Be sure to let us know that you booked one of our outstanding unique sites! Just shoot us an email: sara@uniquevenues.com.